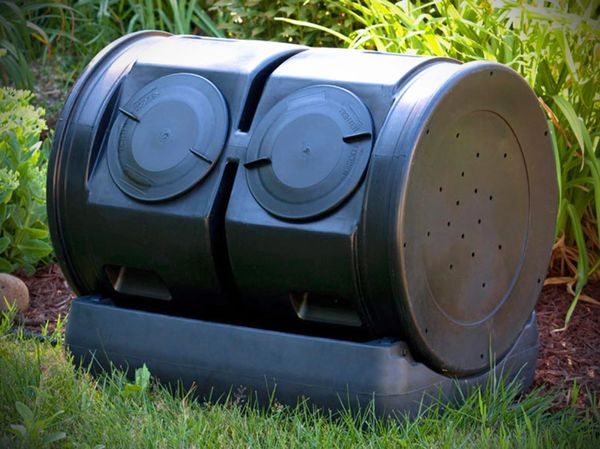 Specifications:
7 cubic foot total capacity (3.5 per chamber)




Comes fully assembled so it is low maintenance




Compost Tea collecting base with wheels (up to 5 gallons)




8" twist lids to secure the chambers




Safe for pets and children




Black color for better heat absorption




Made in the USA with FDA approved materials




1 year limited manufacturer's warranty



With most compost tumblers, users are restricted to working with one batch at a time. This dual-chambered tumbler overcomes this drawback by supporting two batches running simultaneously. Each 25 gallon chamber is separated and can compost independently.  The Dual Composting Tumbler also features a compost tea collecting base which collects excess composting liquid for later use on plant root and soil.  This plastic is BPA free and FDA approved for contact with edibles. Setting up the composter is easy.  Simply place the composter in a mostly sunny spot (partial shade in hotter climates) and you're done. The composter comes fully assembled.